bci's custom wedding album designs
Here's what you need to know about our fantastic new NextGen plans regarding wedding album design.
First, There is no waiting. Your fully custom designed wedding album will be back in my office in 10-14 days from your wedding. This is how we do that
Second, There is no hassle. Who has time to try to pick out their favorite 110 images or so out of 800-1200 or more? That's a daunting task, and one we've eliminated for our brides. Now, you can relax, and let us do all the selections and enjoy your honeymoon safe in the knowledge that an incredible wedding album will be here when you get back! Exciting right?
Third, Similar to #2, We handle all the custom album design. It'd be absurd to expect our brides to know whats gonna go together and how for their album design, yet thats just what most companies are leaving to you by only giving you a disc of images. Forget that. Not only do we handle the selection, but we do an intricate custom wedding album design just for you, so you don't have to. Here is an example of our design. And another
Here's how we do that. We've made significant investments into album design and software to make this once arduous task, one we now have down to a science. We've partnered with album companies that share our dedication to Quality, and prompt turn around times, and has some amazing options to boot. In truth, we can get you any album available from any album company in the world. But there are hundreds, once again creating a dizzying array of choices, that ultimately are pretty similar. So we've partnered with one main company, making us their leading client so we (and thus you) are their "big fish". They've committed to us, so we can commit to you.
You may opt out of this process, and opt in, to choosing your images yourself and going thru the traditional album design process. However doing so will cause significant delays in getting you the final product, and may incur additional design fees. Notice of this must be written on the contract and fees paid prior to the wedding.
---
---
What you are gonna get.
NextGen 1, your custom designed album will have 40 pages (20 spreads). A custom photo wrap cover that we pick out and design for you typically with your names and date on the cover.
Like this: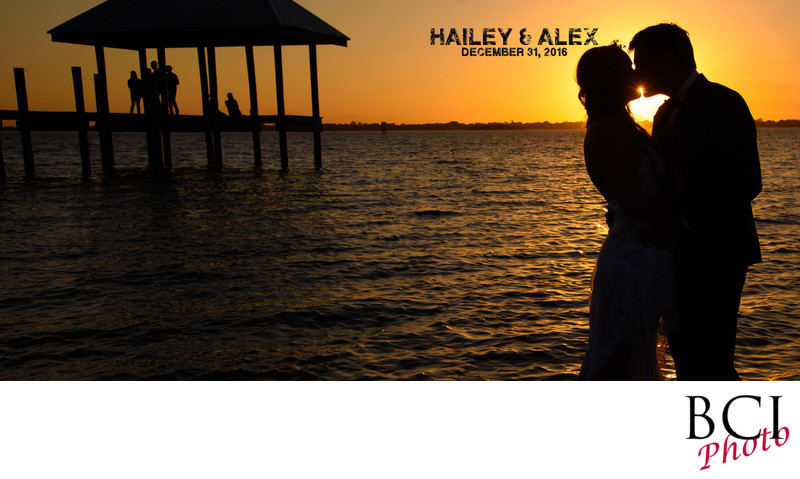 For NextGen 2 clients, You get an upgraded Hard cover album with photo wrap, and the page count jumps to 50 (25 spreads) and the size jumps to 12".
Our NextGen 3 Clients really get a huge upgrade. The entire album construction is significantly more robust. Including the amazing crystal cover, its 12" size and 50 page count is the same as NG2, however the pages are much thicker, and the paper switches to an exotic ultra matte finish which makes the images look amazing, and shows no fingerprints or reflections. Or if you prefer, Metallic paper which shows incredible depth and colors just jump off the pages. Additionally the NG3 package includes a custom photo box, plus 3 6" clone albums (smaller versions) for family, and our exciting 50" flat screen TV at your reception where we'll show a slideshow of images captured that day edited and on the big screen. A huge hit with the wedding guests and bridal families.
Huge note: Our photography, is the same regardless of package chosen. We do the same incredible job on the wedding day. What you decide to put the images in/on is up to you. We shoot the wedding the absolute best it can be shot. Period.
Our goal...is to give you the best wedding photography you have ever seen.
---
---
Kinda makes sense right?
How will you remember your day?
Relax...we got this. Really, we do!
Brads Creative Images Photography
698 sw Pt St Lucie Blvd, Pt St Lucie Florida 34953
Call or text us at 772-336-5798.